Best Hotel in Otavalo
with a beautiful colonial style
The Covid situation is good in Ecuador, there are no more restrictions in travelling, you can enter with only your vaccination proof (or PCR-test if you don't have a vaccination). Wearing face masks is optional, and so your own decision.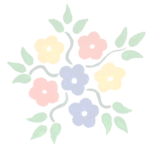 The best hotel in Otavalo is probably the one you wish to stay in when visiting Otavalo, right?
Then you are in the right place, our small charming hotel is simply the most attractive hotel this Andean town has to offer. We always say: Sleep, Eat, Drink, Rest, Enjoy & Remember…
Our beautiful colonial style Hotel Doña Esther is located in the center of Otavalo. So, not only close to the famous Plaza de Ponchos & handicraft shops, but also near the Central Park, the Parque Bolívar.
In other words, the perfect spot to enjoy the relaxed atmosphere of a typical indigenous  Andean town. And to witness the local culture and meet the friendly local people.
Our Hotel Doña Esther is a small, charming and cozy hotel. A stylish accommodation, with 12 wooden floor rooms & 1 family studio. All located around a beautiful inner courtyard. All rooms of course have their own private bathroom.
If you book direct through this website, you'll receive the best price. A permanent 15% discount of the regular price. 
Cada vuelo llega al aeropuerto internacional de Quito. Otavalo está a solo una hora del aeropuerto. Casi el mismo tiempo que se tarda en llegar del aeropuerto al centro de la ciudad de Quito. En otras palabras, la ciudad norteña de Otavalo es un buen punto de partida para relajarse después de su vuelo.
Nuestro restaurante reconocido
Besides staying in a nice hotel, you would really like to eat something special. For instance, in our renowned restaurant Árbol de Montalvo. Here we offer delicious and also healthy food. Maybe you can say a mix of local products & flavors, with a European touch.  And, a word on sustainability…do we take it into account? Yes, of course we do! Ask us about it!
Qué hacer en los alrededores de Otavalo?
Our hotel in the center of Otavalo is a perfect base to explore the area. The Imbabura province is mostly known for its natural attractions and the local indigenous culture. So that's the reason why UNESCO recently appointed our province the first UNESCO Global Geopark of Ecuador.
What to think of a hike around the magical Crater lake of Cuicocha? A hike or climb to the summit of the Fuya Fuya volcano? Or maybe an easy walk (half an hour) to the beautiful Peguche Waterfall. And these are only some of many green attractions you can visit around Otavalo.
Árbol de Montalvo restaurante
Lo que ofrecemos en nuestro hotel
En Otavalo y sus alrededores