Best Hotel in Otavalo
with a beautiful colonial style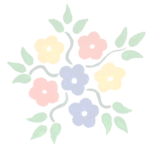 The best hotel in Otavalo for the best price available. Book here on our website and get the best price.
Our small charming hotel is simply the most attractive hotel this Andean town has to offer. We always say: Sleep, Eat, Drink, Rest, Enjoy & Remember…
In the center of town
Our colonial style Hotel Doña Esther is located in the center of Otavalo. So, not only close to the famous Plaza de Ponchos & handicraft shops, but also near the Central Park, the Parque Bolívar. 
In other words, the perfect spot to enjoy the relaxed atmosphere of a typical indigenous  Andean town. And to witness the local culture and meet the friendly local people.
Small & Cozy
Our Hotel Doña Esther is a small, charming and cozy hotel. A stylish accommodation, with 12 wooden floor rooms & 1 family studio. All located around an inner courtyard filled with plants and dinner tables. All rooms of course have their own private bathroom.
Every incoming flight arrives at the International airport of Quito. Otavalo is only an hour and a half away from the airport. Almost the same time it takes to get from the airport to the inner city of Quito. In other words, the northern town of Otavalo is a good relaxing starting point after your flight.
Our own well-known restaurant
Besides staying in a nice hotel, you would probably like to eat really good? You can do that in our renowned restaurant Árbol de Montalvo, just downstairs. Because here we offer delicious and healthy food. We make dishes with local products & flavors in mind, with a European touch.
Things to do around Otavalo
Our hotel in the center of Otavalo is a perfect base to explore the area. The Imbabura province is mostly known for its natural attractions and the local indigenous culture. So, that's the reason why UNESCO recently appointed our province the first UNESCO Global Geopark of Ecuador.
Volcanoes
What to think of a hike around the magical Crater lake of Cuicocha? A hike or climb to the summit of the Fuya Fuya volcano? Or maybe an easy walk (half an hour) to the beautiful Peguche Waterfall. And these are only some of many green attractions you can visit around Otavalo.
What we offer at our hotel