Our hotel in Otavalo is located in the heart of town, conveniently close – all walking distance – to public transportation, the main park, the Otavalo crafts market, shops, etc.
We have 13 rooms in our hotel, all with a private bathroom. All rooms are situated around the inner courtyard and all have outer windows. Some have a small balcony. We also have a small rooftop terrace for your morning coffee or afternoon drinks.
Our restaurant Árbol de Montalvo offers various breakfasts for you to choose from (included in the room price).  Besides breakfast, we prepare home made food with all the beautiful Ecuadorian ingredients, and give it our international touch.  We also have our famous wood oven for our home made thin crusted and famous pizzas. 
 Free Wi–Fi throughout the hotel
Book sale & exchange in our reading room.
We can arrange a taxi for tours in the area. Also take a look at our page Things to do or this blog: Travelartway for things to do in the area; to your next destination; to or from the airport. Remember that the airport is located outside Quito. It is as close to Otavalo as to the center of Quito.
We can help you with any kind of tourist information and help you with reservations in your next destination. Just ask, we are there for you!
Exclusive Handmade Knitwear For Sale. We have alpaca, baby alpaca and sheep woolen clothing and shawls and accessories. Fair Trade, made by Ecuadorian women. By Inti Knitwear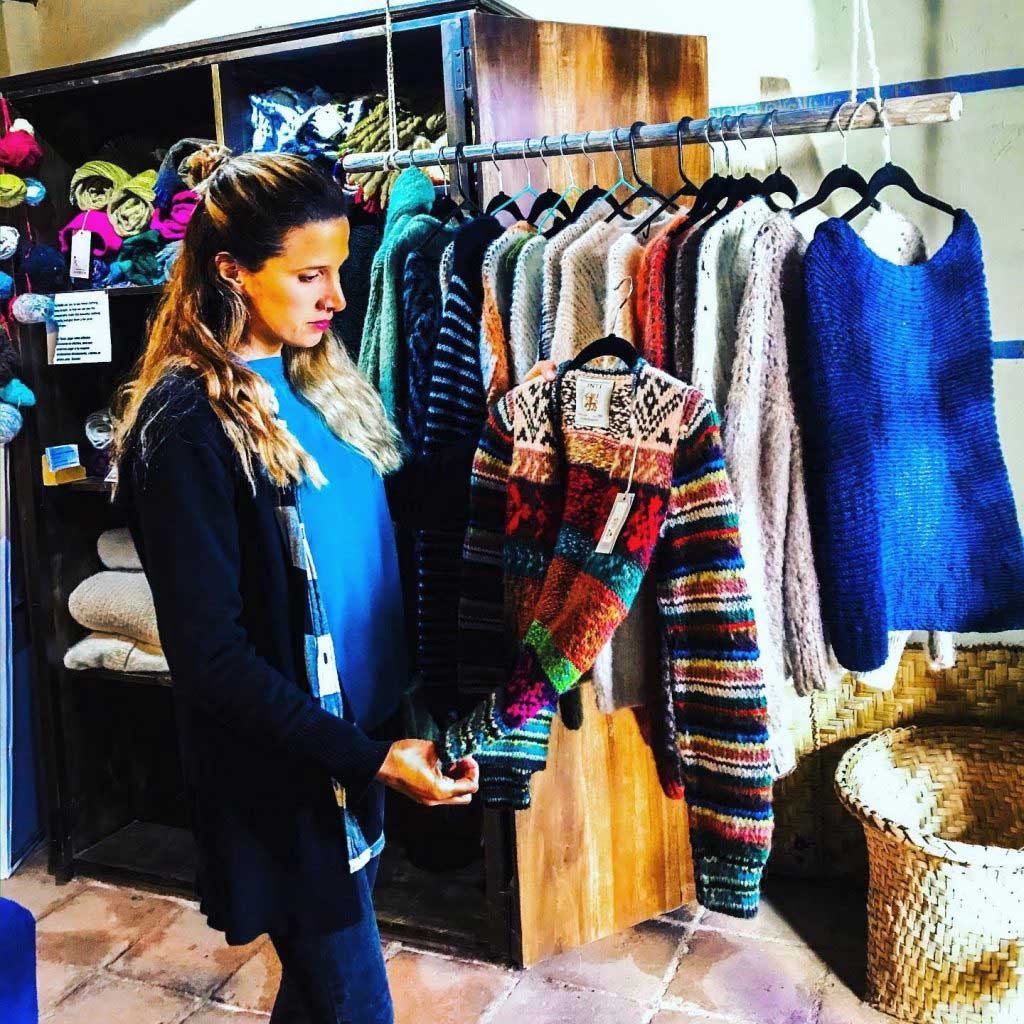 Tips for visiting Ecuador
Take small cash, $20 bills are ok. $100,00 and even $50,00 bills are generally hard to change in Otavalo.
Although some people have learned to speak a bit of English, most ecuadorian speak only Spanish and/or Quichua. When you know just a few words in Spanish, it will be highly appreciated.  "Buenos días" (good morning) or "gracias" (thank you) will get a long way.
Price per room per night
Breakfast of your choice, included with all rooms
2023
$47,00 – Individual room
$68,00 – Double room
$84,00 – Triple room
$106,00 – Studio apartment – Quadruple room
2024
$49,00 – Individual room
$71,00 – Double room
$88,00 – Triple room
$111,00 – Studio apartment – Quadruple room
* Prices include taxes and breakfast of your choice.
* We accept all credit cards 
Keep in mind that Otavalo sits on 2500 meters above sea level, so the days may be warm, the nights are always cold and electric heating is not common around here. We do have an extra blanket for you. Oh, and don't trust those weather apps that say it always rains in Otavalo….just not true!