Árbol de Montalvo Restaurante
Otavalo, Ecuador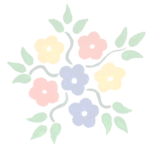 We don't like to show off, but we can really say that our place is one of the best restaurants in Otavalo. One of the finest if you're looking for something different. Apart from the good food, our ambience is cozy and colorful. On cold days the wood burning oven warms the restaurant and on warmer days, our garden/patio is very welcoming. In short, you won't forget the experience when you come and enjoy a meal.
A restaurant in Otavalo Ecuador, with a unique menu
Cuando compramos el hotel hace muchos años, todavía teníamos que definir qué queríamos hacer con el restaurante. Había un menú y había personal. Pero no había un concepto válido detrás de todo esto.
Through the years we learned what our guests liked, and found our way. We chose the local cuisine and the endless variety of beautiful products as a starting point, and added our own European touches. We buy local products, and we work with local people, to whom we transmitted our culinary philosophy. Through the years this resulted in a good staff and a good menu.
So, this is what you're looking for: a unique restaurant in Otavalo, with authentic food & flavors. Tasty and healthy dishes, almost everything homemade.
An Otavalo restaurant with a renowned name
Our restaurant Árbol de Montalvo – known by most locals as "El Árbol", The Tree – is internationally recognized by travel guides like Lonely Planet, Tripadvisor, The Insight Guide, Le Petit Futé & many others.
An honor, although these guides sometimes concentrate their attention too much on our pizzas (Prepared in the eye-catching wood-burning oven that stands in our restaurant). While there is so much more to choose from. Besides a wide choice of appetizers, we offer different soups & salads, meat & fish dishes, pastas, desserts and much more. Take a look at our menu in the sidebar!
A visit to our restaurant in Otavalo, Ecuador, is something you will remember. And that's what traveling is all about.
We are opened all day for breakfast, lunch, dinner or anything in between. From 7 am until about 9 pm. Only Monday from 7am until 6pm. You're very welcome!
Haz clic para ver el menú
Haz clic derecha y "guardar como" para guardar el menú en su computadora (formato PDF).
Contact us for reservations: 
+593 997188266
Are you coming with a large party? We can help you organize by ordering ahead!
Su comida es:
preparado por: Lilia, Susana, Jenny & Freddy (pizzas)
servido por: Freddy, Lucy & Lorena
inventado por: Arthur & Wendy